November starts the rainy season officially. However, we will have weeks of sun and pleasant weather.
The temperatures in Machu Picchu will vary from highs of around 78°F (25°C) and lows of around 45°F (7°C). Machu Picchu will decrease the number of visitors, and the hiking tours will have fewer visitors.
November is right at the beginning of the rainy season, which means it is more likely to have some rain anytime, but the downpours don't really start until December/January. Though it is hard to predict the weather from year to year because it varies. After all, the chances of having good weather are high in Machu Picchu in November. No floods and road washouts and things of that sort. The number of tourist continues to decrease in November so you will explore the site with fewer crowds.
November is still a good time to hike Inca Trail 4 days, and Inca Trail 2 days. But you need to go with good rain gear. 
When is the best time of the day to visit Machu Picchu in November?
The best time to visit to Machu Picchu Park in November is from 09 am – 12 pm because early in the morning sometimes Machu Picchu stays misty so you have to wait 3 hours to take a classical shot. And it rains most of the time in the afternoons.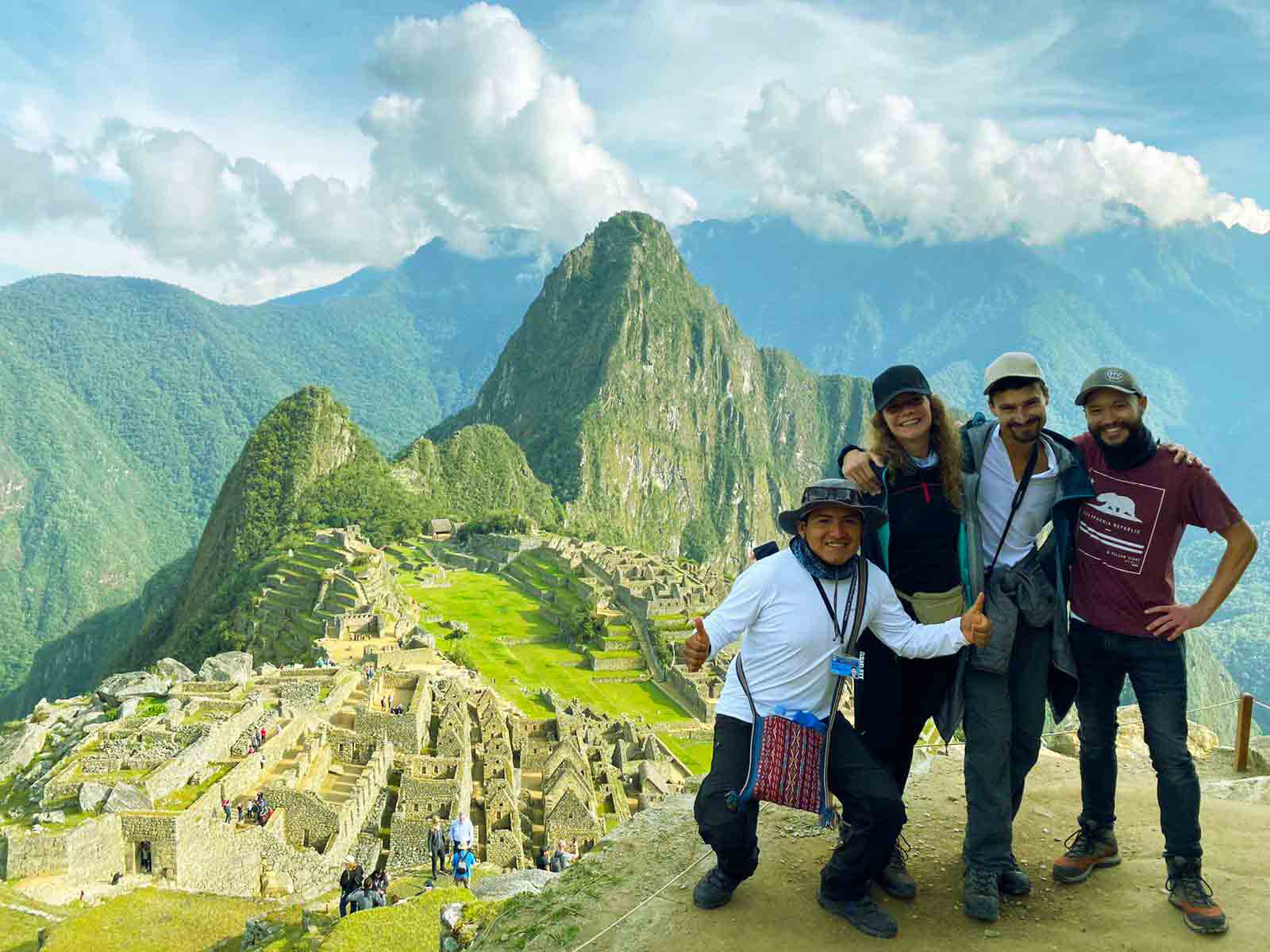 Things to know
If you are planning a trip to Machu Picchu in November, bring your rain gear to make the most out of your adventure.
Nighttime temperatures are warmer than the high season months(May-August)
It rains on average 12 days of a month.
if you want to visit Machu Picchu with fewer people, then November is your month
The weather pattern in Machu Picchu in November, it rains in the afternoons and it is usually covered in fog early in the mornings
You are able to book accommodations and Machu Picchu tickets at the last minute.
As November progresses, the chance of rain increases.
November is one of the best months to look for deals on accommodations and tours.
The temperature in Machu Picchu fluctuates between 26°C and 13°C (78.8°F – 55.4°F).
Pros
Rain is still not out in full force in November so this month can be a pleasant time to visit to Machu Picchu.
Restaurants are not all brimmed by tourists in Machu Picchu.
Cloudy skies make for mystical mountain views as the clouds swirl around the summit of Huayna Picchu and Machu Picchu Mountain.
Machu Picchu looks mysterious with the mist.
You have chance to take a beautiful time-lapse of Machu Picchu with the mist.
When you get rain, you will see how the drainage system Works in Machu Picchu.
Cons
In November there are aggressive mosquitoes that attack visitors.
On cloudy days, visibility in the mountains is greatly reduced.
Mountain weather is hard to predict and changes a lot, this will lead to rain showers anytime.
You will get hot and sweat with high solar heat at noon or before noon.
Recommendations
If you are planning to visit Machu Picchu in November, we recommend you to visit in early November because it rains less.
We recommend you to wear trekking shoes to walk around Machu Picchu, because after the rain, the stairs are slippery.
If you don't appreciate being wet and cold; pack a poncho, and rain pants, as you never can tell accurately the weather is going to be nice.
Machu Picchu might not have agreeable weather before 8 am and after 2 pm because of mist that covers the city and rains in the afternoons, try to book the ticket for mid-morning time.
Bring your Mosquito spray or repellent.
Machu picchu month by month
MACHU PICCHU IN JANUARY
MACHU PICCHU IN FEBRAURY
MACHU PICCHU IN MARCH
MACHU PICCHU IN APRIL
MACHU PICCHU IN MAY
MACHU PICCHUL IN JUNE
MACHU PICCHU IN JULY
MACHU PICCHU IN AUGUST
MACHU PICCHU IN SEPTEMBER
MACHU PICCHU IN OCTOBER
MACHU PICCHU IN NOVEMBER
MACHU PICCHU IN DECEMBER